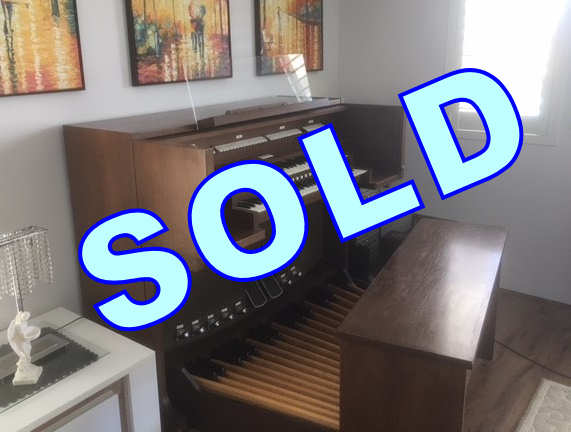 Model MADC-430
Specifications
GREAT
SWELL
PEDAL
GENERALS

Principal 8
Gedeckt 8
Violas II 8
Octave 4
Koppelflote 4
Mixtur IV
Trompette 8
Chimes
Celeste Tuning
Tremulant
Swell to Great


Bourdon 16
Gedeckt 8
Viola 8
Viola Celeste 8
Spitzprincipal 4
Koppelflote 4
Nasat 2 2/3
Blockflote 2
Mixture III
Basson 16
Trompette 8
Clarion 4
Percussion
Celeste Tuning
Tremulant


Bourdon 16
Lieblich Gedackt 16
Octave 8
Gedackt 8
Choralbass 4
Mixture II
Basson 16
Trompette 8
Swell to Pedal
Great to Pedal


Memory B
Chiff
Romantic Tuning
Great Bass Coupler
Percussion Short
Reverb

OTHER
Two 5 octave (61 note) manuals, 32 note concave radiating AGO pedalboard.
Console with roll top lid.
Single swell pedal, Crescendo pedal.
Twelve key transposer.
Reverb.
Double memory capture system with 7 combinations in each memory. Thumb pistons duplicated by toe studs.
AUDIO SYSTEM: Two channels totalling 200 W RMS, one 15" speaker, two 8" speakers and two tweeters; external speakers are optional.
DIMENSIONS: 1454mm wide x 1204mm high x 1245mm deep (including pedalboard).

All specifications and stop lists subject to change without notice or obligation.