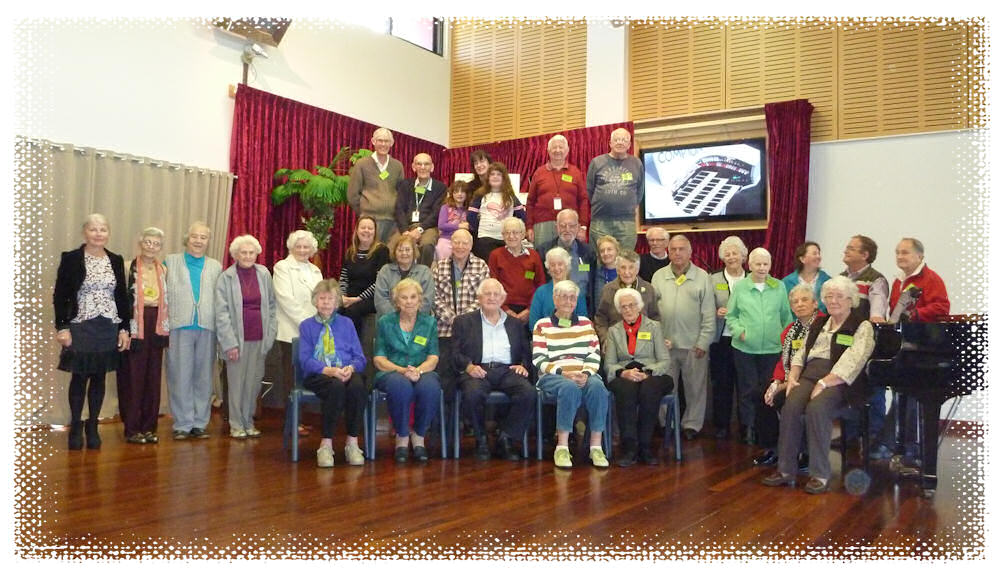 Our Fiftieth Anniversary
29 & 30 September 2018

Firty years ago, a small group of theatre organ lovers met for the first time in Perth. Back then, membership cost $6 and phone numbers were just six digits long. Now, fifty years later, Western Australia - known for its warm weather and colourful wildflowers - will be host to an exhilarating theatre organ spectacular featuring Australia's finest musicians.
We have a weekend of events and concerts arranged and hope that you can join us for the weekend.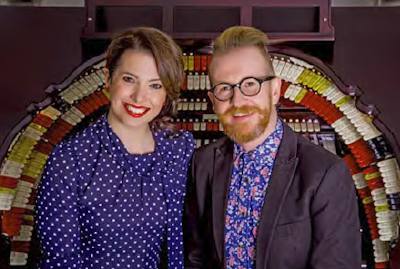 We will start with a "Meet and Greet" morning event at 10:00am on Saturday 29 September 2018. This is an opportunity catch up with interstate visitors and friends. Local artists will present a short concert which will be followed by lunch. The West Australian lineup features Ray Clements, Simone Collins, Ruth MacDonald, John Fuhrmann, John Pound and Rodney Raymond.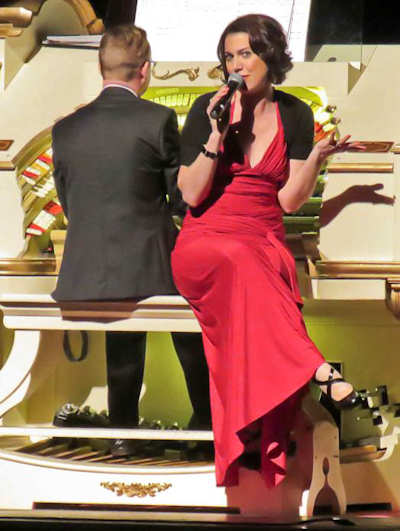 Saturday afternoon's concert will feature Chris McPhee and Rosanne Hosking from Adelaide. Chris McPhee started learning organ at age 8, but his passion for theatre pipe organ was kindled here in Perth in 1989 when he met and heard legendary British organist Douglas Reeve. Since then, he has been a regular organist at the Capri Cinema in Adelaide, has performed many times in Perth as well as having produced 6 commercial recordings.
He will be joined for this concert by soprano Rosanne Hosking. Rosanne's performance career spans over 20 years and has taken her all around Australia as well as overseas. She enjoys singing opera, musical theatre, cabaret and contemporary stage. She and Chris will team together to produce a wonderful concert.
Then, if people are not worn out and there is enough interest, we can all go to a meal at a local restaurant after the concert - this is subject to interest being expressed from enough people.
On the Sunday morning we will have an informal open console session, giving interstate visitors a chance to have a go on the Compton Organ.
We will have lunch together on the Sunday, then in the afternoon, a concert by Tony Fenelon and John Atwell. Tony Fenelon and John Atwell first played a concert together on our Compton organ in September 1975 (soon after the organ was first brought to Australia from England). It is fitting that these two great musicians will perform together for us again, forty three years later.
As a child, Tony Fenelon showed astounding talent as a pianist, and in later years, studied at the Conservatorium of Music in Melbourne. Tony's interest in lighter music and a love of the majestic sound of the theatre organ led to his appointment in 1965 as resident organist at Melbourne's Regent Theatre. Tony first played a concert for TOSA(WA) in May 1969 in the Metro Theatre in Perth. He is an internationally acclaimed musician having completed 18 major concert tours.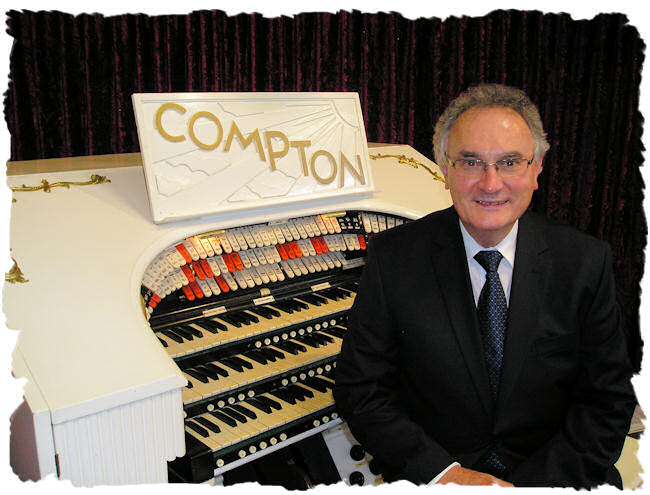 John Atwell is well known to Australian audiences, being another theatre organist who has achieved international recognition. John has played in the USA, Canada, the United Kingdom, and New Zealand as well as Australia. He not only performs on the theatre organ, but is also an experienced classical organist and pianist.
Finally, on the Sunday evening, we finish with a gala dinner together in the evening.
For those still with some energy, an optional afterglow will occur on the following day, which is a public holiday in most Eastern States (not in WA). We will cruise the Swan River from Perth to Fremantle, visit Western Australia's largest pipe organ, do a tour of Fremantle and the Fremantle Gaol and have fish and chips by the sea for lunch. For those needing to make plane flights, it will be possible to leave at any time during the day.
Please indicate on your registration form if you are interested in joining us on this day. The approximate cost for the afterglow will be $100, directly payable at the various events during the day.
If you are still in Perth the following weekend, you will be able to attend a concert on the Karrinyup Wurlitzer organ with John Fuhrmann and Ray Clements performing together. Click here for more details of the Karrinyup concert.
---
ACCOMODATION
The best place to select accomodation is along Mounts Bay Road, or at the western end of Perth near Elizabeth Quay. This will locate you at a ten to fifteen minute drive away from the John Leckie Pavilion but also be within walking distance of central Perth.
At the cheaper end of the market, there is Mountway Apartments (2.5 star) or The Riverview Hotel (4 star). Alternatively going a bit more up market, there is Sullivans Hotel (3 star) or the Adina Apartment Hotel (4 star). A little more expensive is Quest Mounts Bay Road (4.5 star).
---
GETTING AROUND PERTH
The easiest way to get around Perth is to hire a car at the airport. Buses do run from the airport into Perth and they are the cheapest way to get around. A taxi fare will cost around $40 to $50 to get from the airport into Perth, depending on the time of day. A taxi fare from Perth to the John Leckie Pavilion is about $30.
If you are coming by Qantas or Jetstar then Transperth Bus No 40 departs from Terminals 3 and 4 about every half hour, all day until midnight, and terminates at the Elizabeth Quay bus station. If you are coming by Virgin, then Transperth Bus No 380 departs from Terminals 1 and 2 for Elizabeth Quay Bus Station, also about every half hour.
Getting to the John Leckie Pavilion by bus is easy on a Saturday - Transperth Bus No 25 comes along St Georges Terrace around 9:30am and will arrive at stop No 17615 on Princess Avenue just before 10:00am. From there it is less than a 100m walk to the John Leckie Pavilion. However, on the Sunday, it will mean an 800m walk from Stirling Highway to the John Leckie Pavilion. Transperth has a good interactive website for checking public transport options at www.transperth.wa.gov.au. (Use "College Park" rather than "John Leckie" as a location when using the Transperth website). We will be able to find someone to give you a lift back into Perth after the events.
Finding the John Leckie Pavilion using a GPS device can be problematic. Most GPS devices will not accept 25 Melvista Avenue, Nedlands. It is probably better to put in Melvista Avenue, and the cross road of Loton Road. Alternatively, enter "College Park" as a point of interest, or enter 24 Melvista Avenue, Nedlands and expect it to take you to the right location but the opposite side of the road.
---
COSTS
The cost for the weekend package is $155. This cost includes entry to all concerts, the gala dinner, as well as lunches and morning and afternoon teas on the Saturday and Sunday.
Tickets to individual concerts and the gala dinner are also available for those who are unable to attend for the whole weekend.
Admission to individual concerts is $20.
Alternatively, there is a combined ticket for the gala dinner and the Fenelon/Atwell concert available for $90.
To purchase tickets, click here or visit www.trybooking.com/SDGO

---
REGISTRATION FORM
---