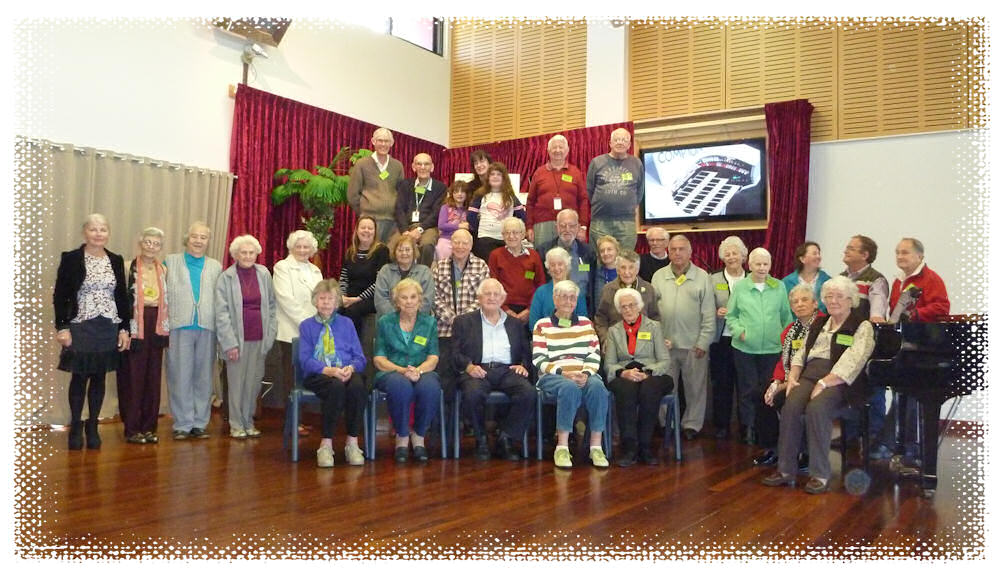 Concerts
in
2018
All concerts are at 2pm, in the John Leckie Music Centre, Melvista Avenue, Nedlands.
Ticket prices: $22 for adults, $20 for concessions, $15 for members.
Tickets are available at the door or you can get them just a little cheaper by clicking on the links below.
---
Sunday 1 July 2018
Member's Day. (Free admission)
Come along and listen to members playing theatre pipe organ and grand piano, admission free.
---
Sunday 5 August 2018
Member's Day with GUEST CHOIR. (Free admission)
Joining us on this day will be the GOOD NEWS SINGERS who will be entertaining in song. A community sing song is also planned during the afternoon. Come along and also enjoy members playing theatre organ and grand piano, admission free.
---
29, 30 September and 1 October 2018
TOSA(WA) turns 50 and we are celebrating
A weekend of music - theatre pipe organ - piano - vocals - is planned featuring Australia's finest theatre organists including Tony Fenelon, John Atwell, Chris McPhee and John Pound plus others. Plan a visit to Western Australia - come and see the wildflowers and enjoy some wonderful music at the same time.
The cost for the weekend package is $155. This cost includes entry to all concerts, the gala dinner, as well as lunches and morning and afternoon teas on the Saturday and Sunday. Tickets to individual concerts and the gala dinner are also available for those who are unable to attend for the whole weekend. Admission to individual concerts is $20. Alternatively, there is a combined ticket for the gala dinner and the Fenelon/Atwell concert available for $90.
---
Musical Sunday afternoons in 2018
featuring members playing the organ and grand piano. (Free admission)
1 July 2018
5 August 2018
2 September 2018
NO meeting in October
4 November 2018
---
Some photographic highlights from previous concerts: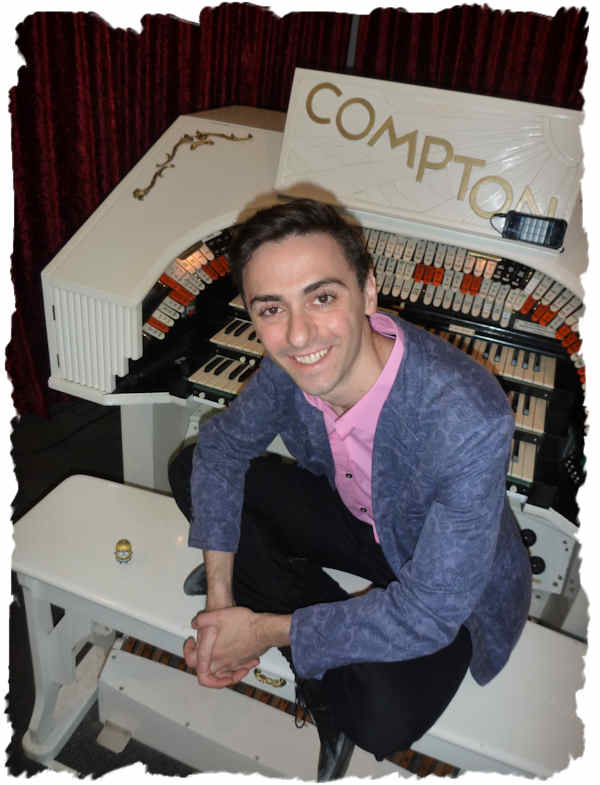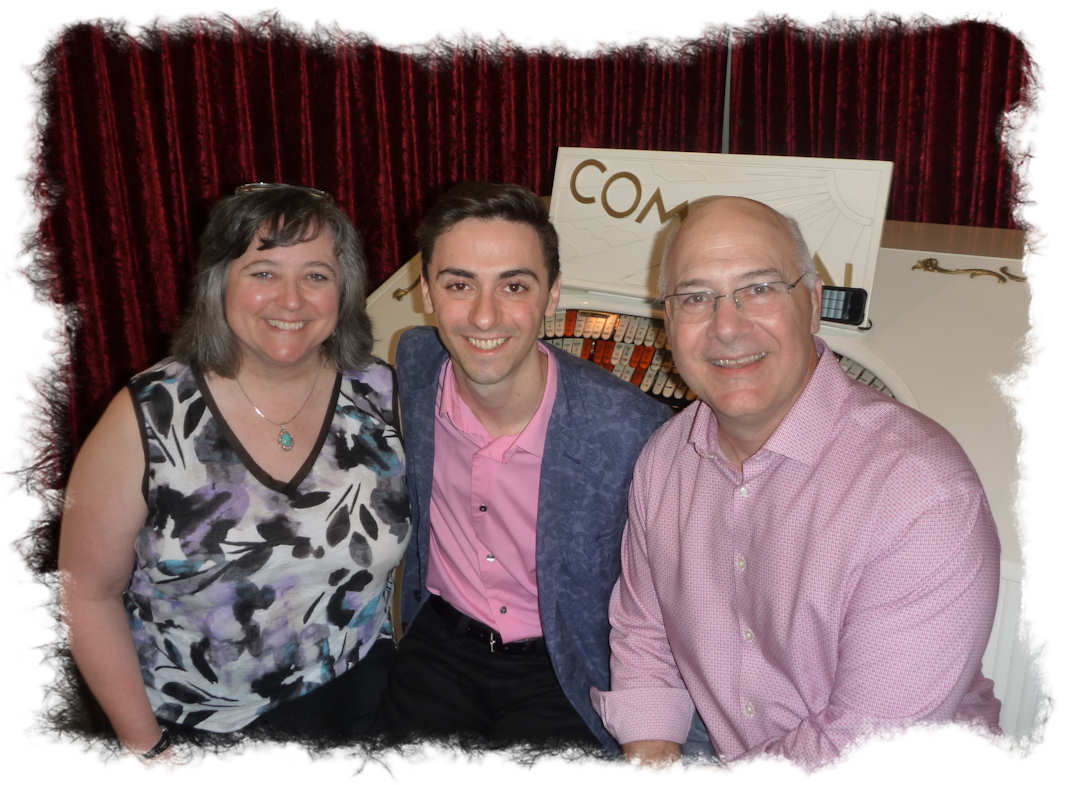 Nathan Avakian after his concert in November 2017.
---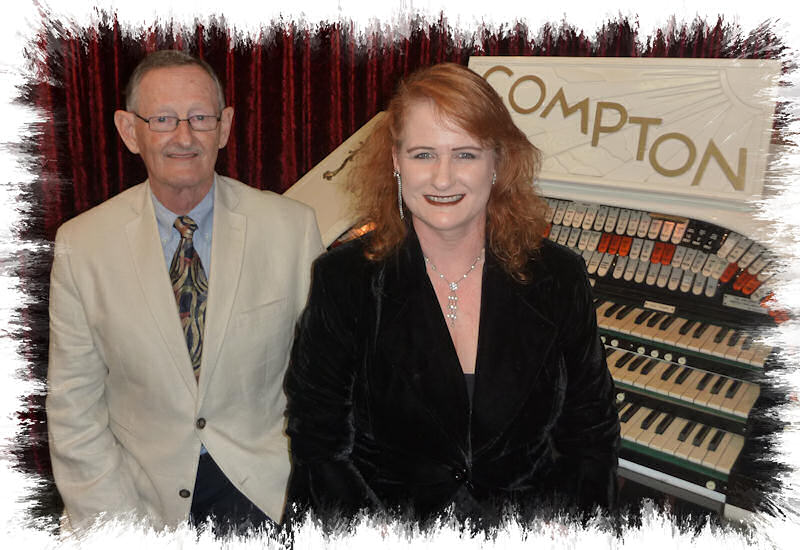 Bill Schumacher and Debbie Fitzsummons at the Compton organ console after their concert in June 2017.
---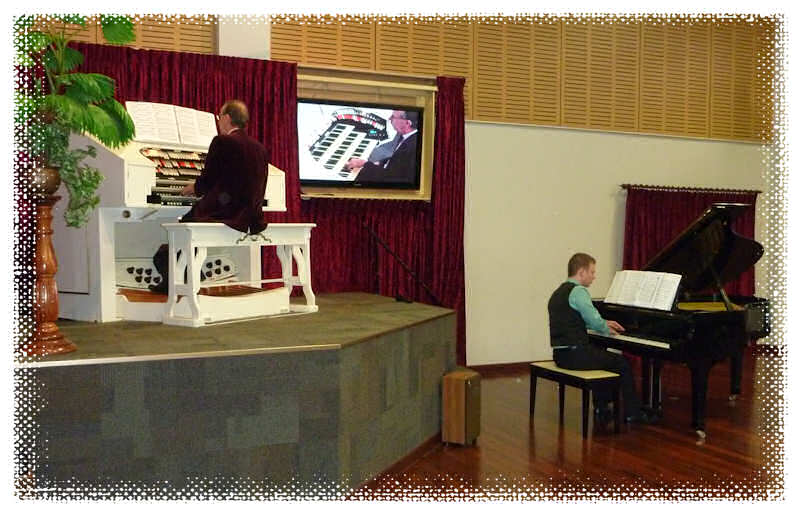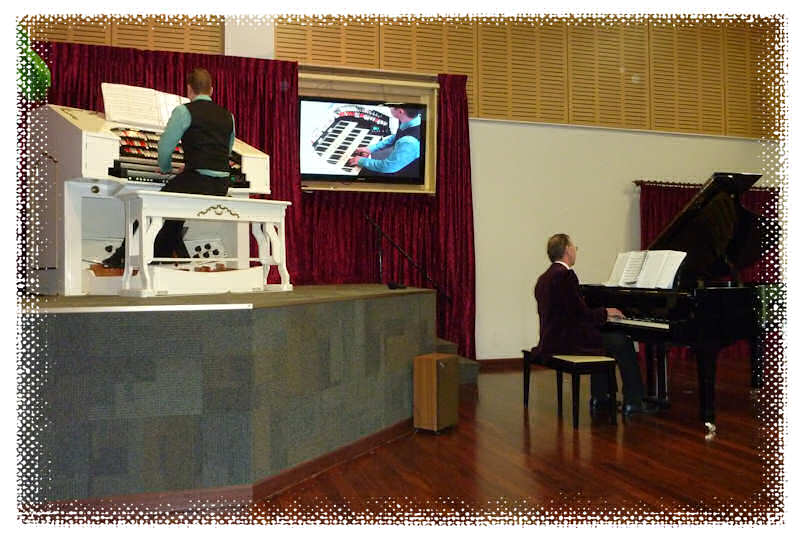 Richard and Michael Larritt at the Compton organ console and Yamaha piano during their concert in September 2016.
---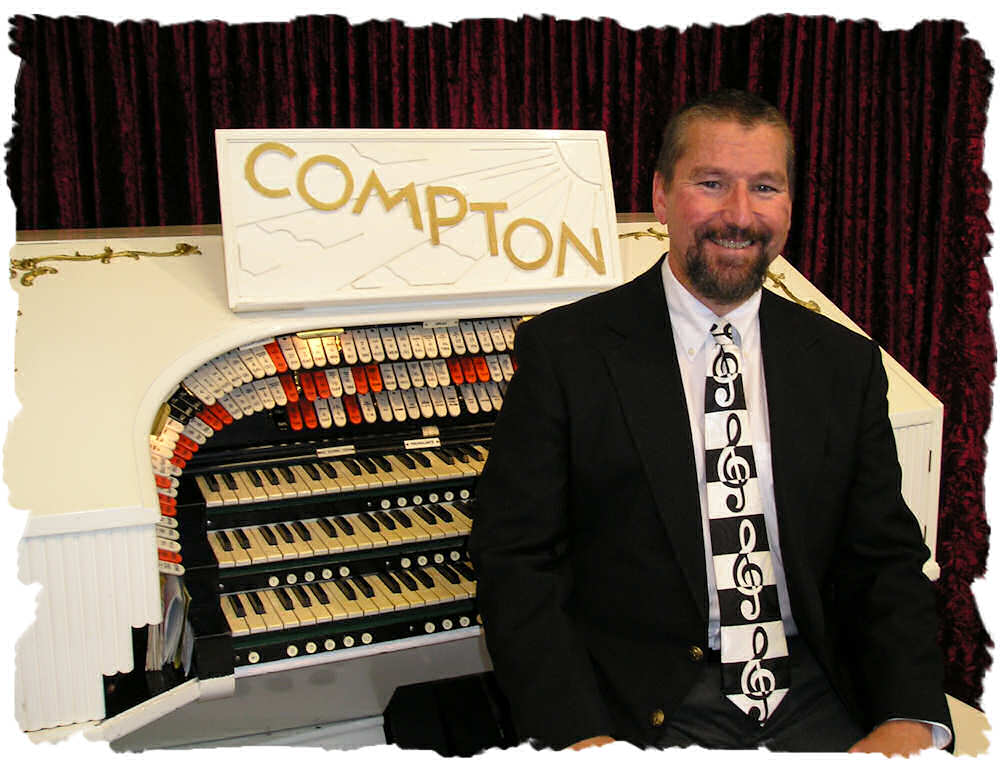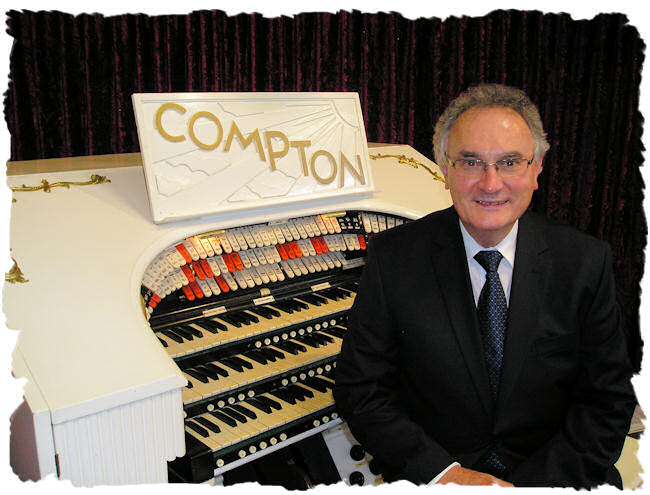 John Atwell (left) and Dave Wickerham (right) at the Compton organ console after their concerts.
---