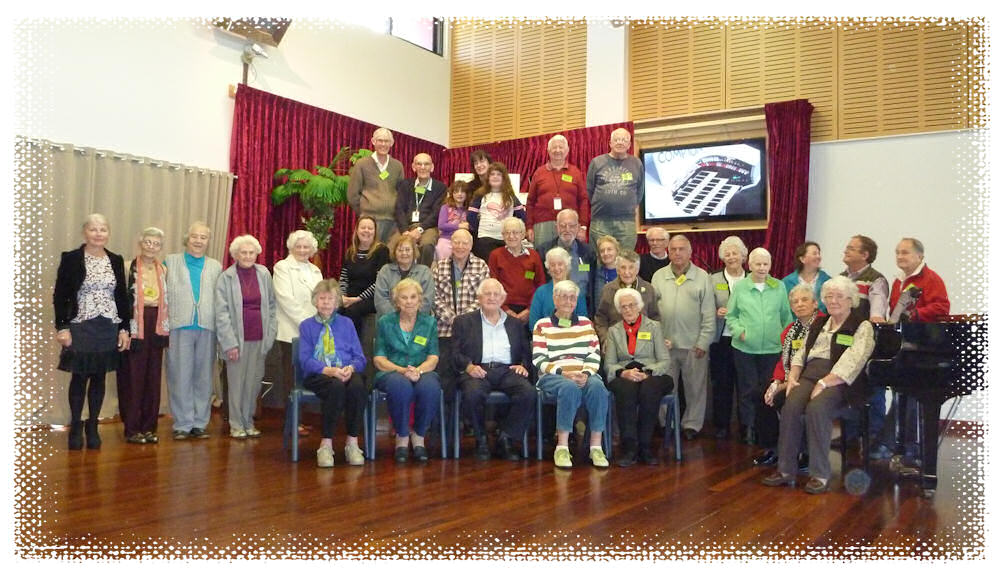 Concerts
in
2017
All concerts are at 2pm, in the John Leckie Music Centre, Melvista Avenue, Nedlands.
Ticket prices: $22 for adults, $20 for concessions, $15 for members.
Tickets are available at the door or you can get them just a little cheaper by clicking on the links below.
---
Sunday 1 October 2017
Member's Day. (Free admission)
Come along and listen to members playing theatre organ and grand piano, admission free.
---
THURSDAY 9 November 2017
Nathan Avakian from USA
The 2009 winner of the ATOS Young Theatre Organist competition comes to Perth on his second Australian tour.
Nathan Avakian is a multi-talented artist with specialized interests and experience in organ performance, musical arrangement and composition, and lighting design.
His fascination with the theatre organ began at age four with a visit to the Portland Organ Grinder Restaurant. He began formal organ studies with Donna Parker at age eleven and has also been frequently coached by Jonas Nordwall. Since winning the American Theatre Organ Society Young Organist Competition in 2009, Nathan has provided theatre organ entertainment across the United States as well as internationally. In 2011 he completed a six-week concert tour of Australia and New Zealand. That same year he released his first album, Outside The Box, featuring both theatre and classical pipe organs as well as virtual orchestrations.
Now he returns to Perth during yet another Australian and NZ tour for one conert only. A young and extremely talented performer who will present a dazzling musical extravaganza. This is a show not to be missed.
To find out more about Nathan, click here to visit his website, www.avakiancreativeworks.com
To purchase tickets, click here or visit www.trybooking.com/RECL

---
29, 30 September and 1 October 2018
TOSA(WA) turns 50 and we are celebrating
A weekend of music - theatre organ - piano - vocals - is planned featuring Australia's finest theatre organists including Tony Fenelon, John Atwell and Chris McPhee plus others. Keep watching this spot for more details. Plan a visit to Western Australia - come and see the wildflowers and enjoy some wonderful music at the same time.
---
Musical Sunday afternoons in 2017
featuring members playing the organ and grand piano. (Free admission)
1 October 2017
5 November 2017
- - - - - - - - - -
4 March 2018
1 April 2018
6 May 2018
3 June 2018
1 July 2018
5 August 2018
2 September 2018
4 November 2018
---
Some photographic highlights from previous concerts: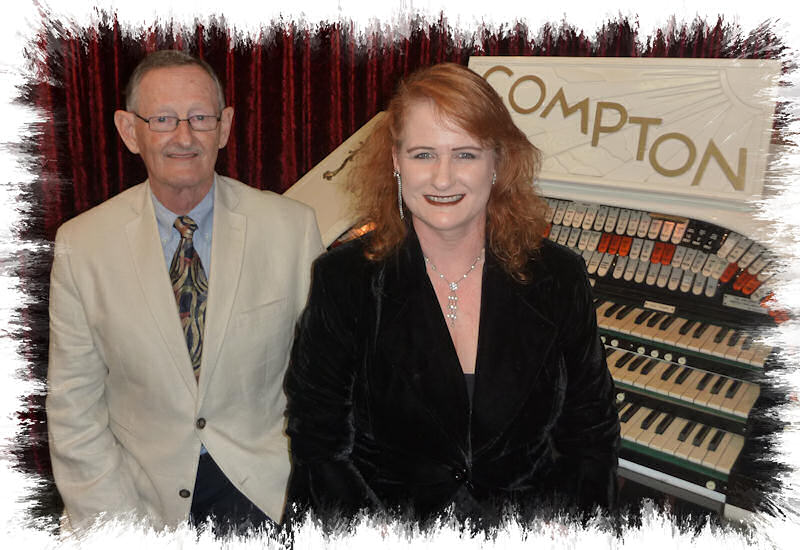 Bill Schumacher and Debbie Fitzsummons at the Compton organ console after their concert in June 2017.
---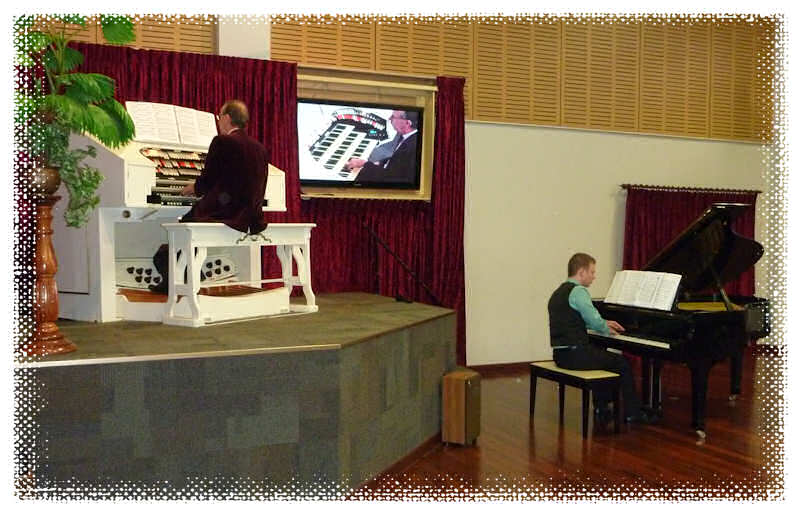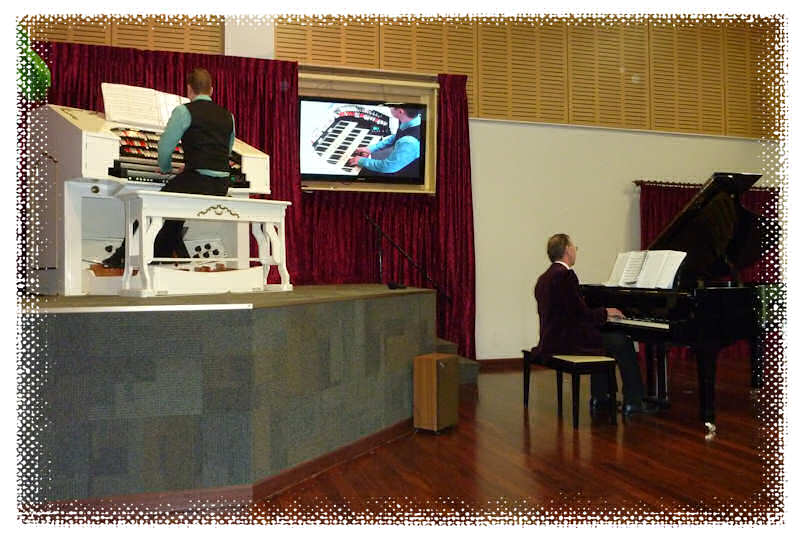 Richard and Michael Larritt at the Compton organ console and Yamaha piano during their concert in September 2016.
---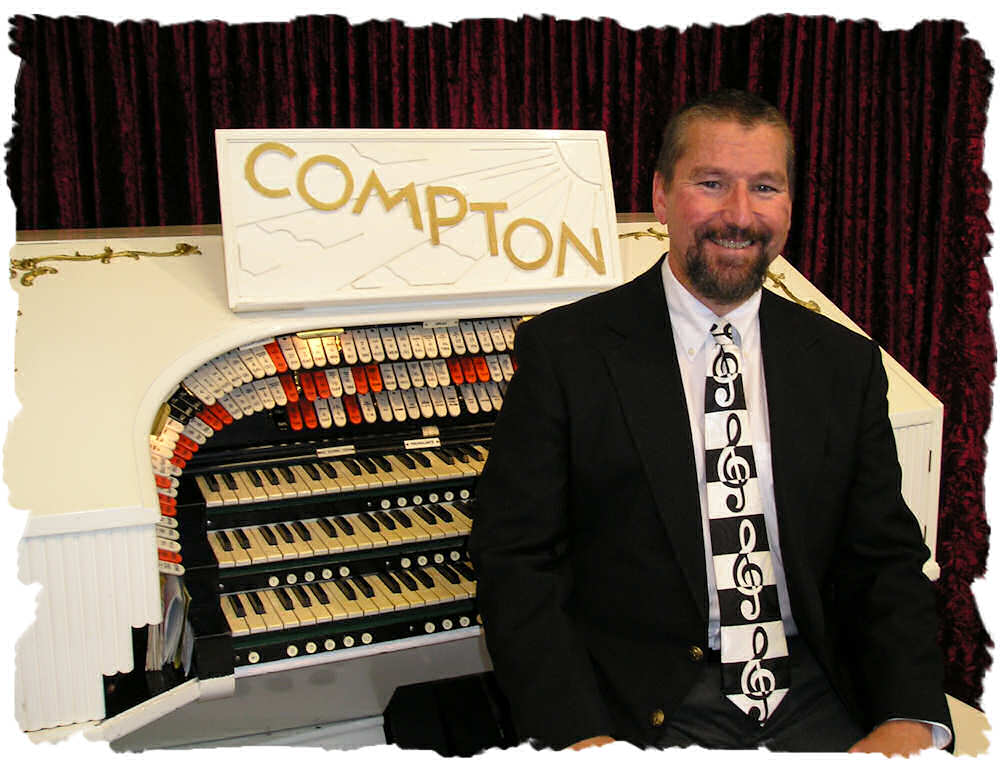 Dave Wickerham at the Compton organ console after his concert in November 2015.
---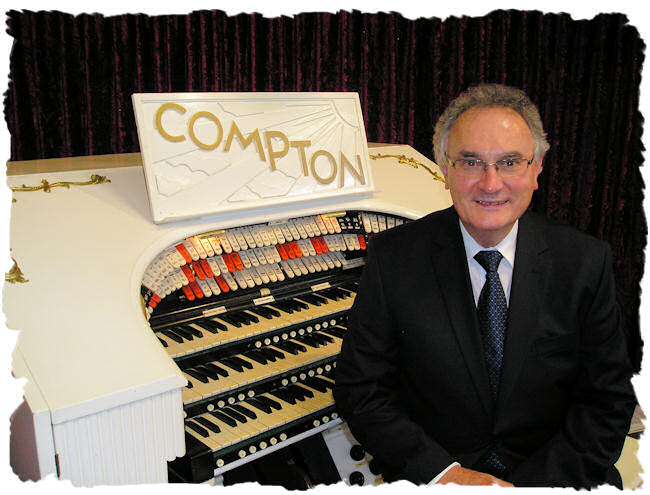 Dr John Atwell at the Compton organ after his concert in October 2014.