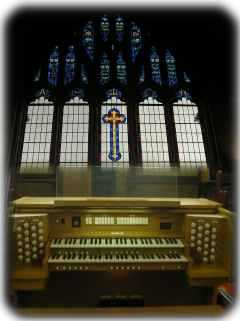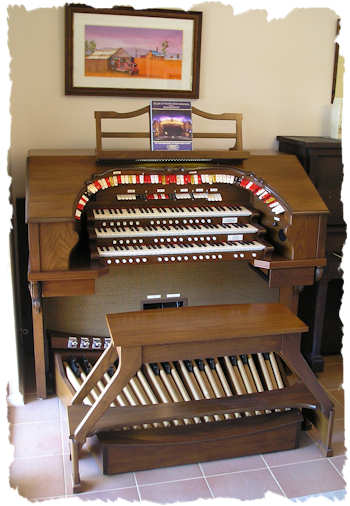 We supply and service digital church and theatre organs and midi devices from the Allen Organ Company. Allen Organs are a cost effective alternative to a pipe organ - providing an instrument that needs minimal maintenance and never needs tuning. WHY CONSIDER AN ALLEN ORGAN? Click here to find out.


Allen Organs have been installed in more than 70 churches and buildings within Western Australia and in Perth, ranging from self contained two manual models to three manual instruments with large audio systems and midi expansion devices. Here's where.


The Allen Organ company has been building organs for over 70 years and it is more than 40 years since they produced the world's first digital musical instrument in 1971. Click here to watch a video showing the history of the Allen Organ Company.


Ever wondered why the latest Allen Organs have more four, six or more voicings? Check out this video for a demonstration of the differences between stoplists. Or click here for a description of the different voicing suites available.


What about options? There is a wide variety of customisation that can be made to an Allen organ. This link shows the variety of options available.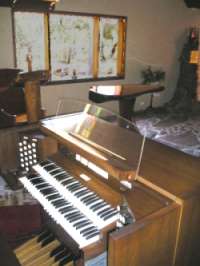 Check out the Studio Instruments webpage for more details on the organs that we currently have in stock in Perth.

Organ music, organ videos, and organ recordings on CD and cassette are also available. Check out the music page.

Need some organ playing tips? We are not qualified teachers, but can offer instruction and help based on a lifetime of playing church organ music.


---
Click here to view the latest news from the Allen Organ Company.
---
Allen Organs has produced some interesting videos which can now be viewed on YouTube.
Click here to view Allen videos on YouTube.
---
LOCAL NEWS: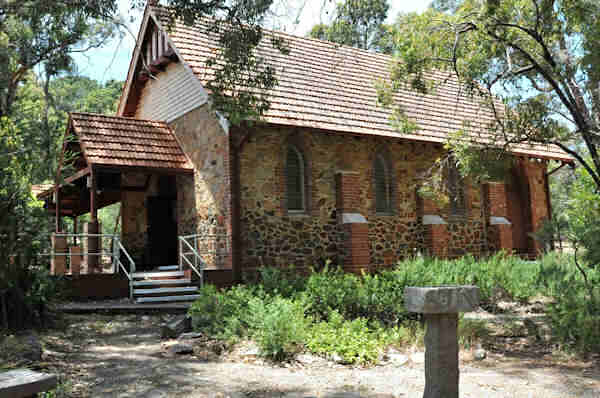 • St Cuthbert's Anglican Church in Darlington have now upgraded their organ. Originally purchasing a second hand Allen about 12 months ago, they were so impressed with the instrument, that they have now purchased a new Bravura model L-5. This is a 2 manual, 27 stop organ with two audio channels and four tonal suites. CLICK HERE FOR MORE DETAILS OF THIS INSTRUMENT.

Proof that once people have experienced an Allen, they don't want to settle for anything less.
---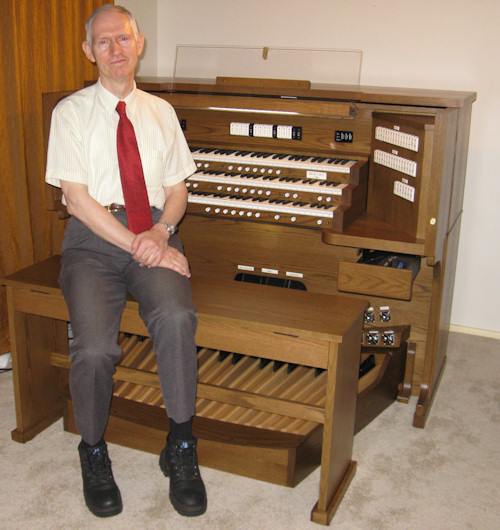 • Three organs purchased by the one person. Back in 2001, we sold a small 2 manual organ to this organist for use in his private residence. The owner was so impressed with this first organ, that in 2005 he upgraded to a larger 3 manual, 38 stop instrument. Now, he has upgraded again, this time to a Bravura model L-341 instrument; a 3 manual, 58 stop organ with 5 audio channels and 8 tonal suites. The organ was customised with a split console so that it could be brought in through the front door of the house and a reduction in the number of audio channels to suit the home installation.

More proof that once people have experienced an Allen, they don't want to settle for anything less.
---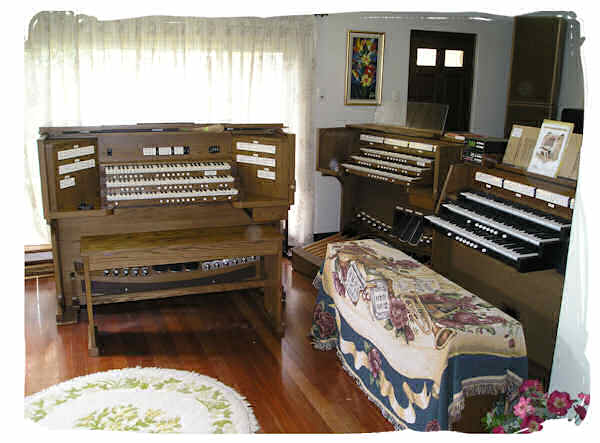 • Every now and again another achievement occurs. Over the years, the majority of organs sold have been two manual instruments. It was a highlight when we imported out first three manual instrument back in the early 1990s. For a couple of weeks in November 2014, there were three, 3 manual organs in our studio. The one on the left is a L-341 which had just arrived and was awaiting delivery to its new owner. In the middle is his old organ, a model AP-30. And the one on the right is a new Historique III. Three, three manual organs all in the one location. It is not often that this happens...
---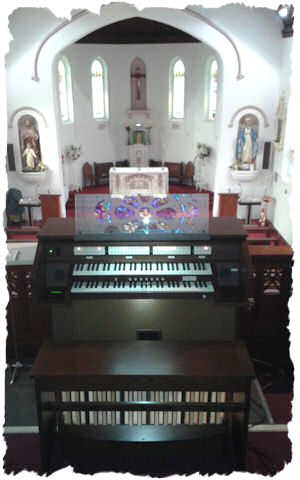 • Recently installed in Christ the King Catholic Church in Beaconsfield is a new Allen model L-5 organ. This is a two manual instrument with a 120 watt audio system and two external speaker cabinets. The church is a reasonably large building, with seating for about 500 people. The organ is a 27 stop instrument with four different voicing suites. It has been located in the balcony at the rear of the building, projecting the sound forward into the sanctuary.
CLICK HERE FOR MORE DETAILS OF THIS INSTRUMENT.
---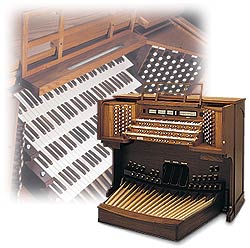 Member of the Australian Music Association

---
In Western Australia: www.allenorgan.com.au


In QLD and NSW: www.allorgan.com.au


In VIC, TAS and SA: www.prestigepianos.com.au


---