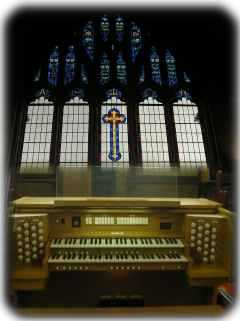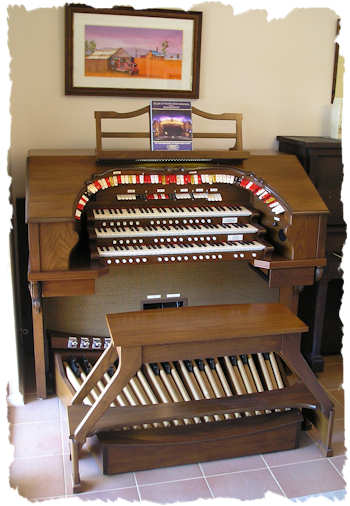 When a keyboard is not enough... When you want an instrument to lead worship which sounds like a pipe organ, but without the ongoing costs of a pipe organ... Only an ALLEN digital electronic organ can meet the need, with its Incomparable Sound, Lasting Quality and Unparalleled Support.
Incomparable Sound: Allen Organ Company pioneered digital sound technology fifty years ago, in 1971. Combining 21st century advanced technology and unmatched tonal artistry gained over 70 years, today's Allen organs are acknowledged to be the finest and most pipe-like digital instruments in the world.
Lasting Quality: Every Allen organ is a work of art that is built to last, created by skilled craftsmen using the finest materials and construction techniques. Allen builds most of its own organ assemblies to make quality affordable and ensure long-term parts availability.
Unparalleled Support: There are Allen Organs in more than 80 churches and buildings within Western Australia and Perth, ranging from self contained two manual models to three manual instruments with large audio systems and midi expansion devices. Here's where. We have provided service in Western Australia since 1978 and intend to keep providing that fine service into the future.
Check out the Studio Instruments page for more details on the organs that we currently have in stock in Perth or contact us for more details of the comprehensive range of Allen organs.
---
Choosing a Church Organ in the Twentyfirst Century
---
---
---