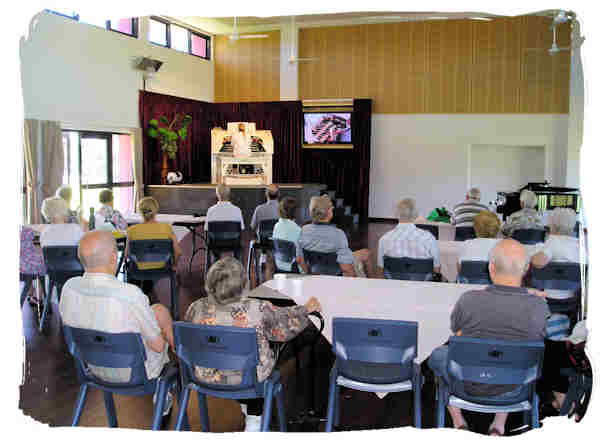 The theatre organ society meet socially to enjoy the music of the mighty theatre organ - an instrument which evolved during the silent movie era as accompaniment to silent films. Concerts are held featuring local, interstate and overseas artists. The society owns and maintains a three manual, 12 rank Compton theatre pipe organ, which is located in the John Leckie Music Centre, Melvista Avenue, Nedlands. The building has recently undergone a $2.5M renovation and looks fantastic. We also have a large screen TV installed so that you can watch the organist's hands in action!
---
2018 - We turn FIFTY
Firty years ago, a small group of theatre organ lovers met for the first time in Perth. Back then, membership cost $6 and phone numbers were just six digits long. Now, fifty years later, Western Australia - known for its warm weather and colourful wildflowers - will be host to an exhilarating theatre organ spectacular featuring Australia's finest musicians. We have a weekend of events and concerts arranged and hope that you can join us for the weekend.
Click here for more details of our 50th Anniversary celebrations.

---
Click here to see a video of the Compton theatre organ in action.
---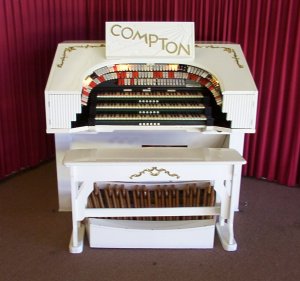 The society holds an afternoon of music on the first Sunday afternoon of each month at 2pm. Members play the organ, as well as a Yamaha grand piano which is also housed in the building. These meetings are free of charge (although a small fee is charged for afternoon tea). You are welcome to come along and enjoy organ and piano music. Do you play the piano? Would you like the opportunity to have a go on a three manual theatre pipe organ? Feel free to come along on the first Sunday of each month. We welcome any new players....
Membership of the society is open to all who love to listen to organ music, not only those who can play! Membership costs $25 per person or $35 per family for a year's membership. Members receive a bi-monthly newsletter, as well as discounted concert ticket prices, and access to the organ for practice.
At regular intervals, the society holds concerts featuring artists from Australia and around the world. For details of the concerts to be held this year, click on Concert Details.
---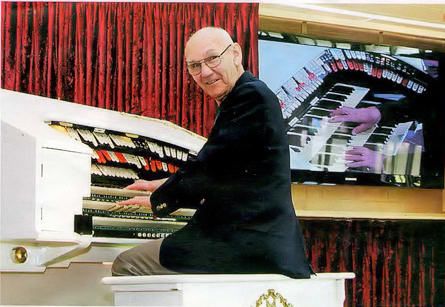 Vale Malcolm Hood
It is with great sadness that we advise of the passing of Malcolm Hood. After a short stay in hospital, he passed away on 10 November 2017.
Malcolm was a well-respected member of the Theatre Organ community in Western Australia, first joining the Society in 1993. He became involved in the maintenance team and was also involved in the committee from 2004 to 2013. He was President of the Society in 2011 and 2012. He was also our Newsletter Editor during the period from 2004 to 2012. After he stepped back from committee duties, he remained actively involved as Catering Coordinator, organising the afternoon teas at Member's Days and concerts.
Malcolm has been an integral part of TOSA(WA), making a huge contribution to the society over the past 25 years. He will be remembered by all for his engaging conversations, being well versed in many subjects, for his generosity and his willingness to always give more than he would take back.


---
Yes, we are now on Facebook.




Click here to visit our Facebook page...
---

Click here to visit the MidiTzer website and install a theatre organ on your computer.
---