LOCAL NEWS:
• October 2021 The latest movement of an organ was into the Pan Pacific Hotel's Golden Ballroom for the Western Australian Freemason's Grand Installation ceremony. The instrument used was an Allen L124, 2 manual organ with four external speaker cabinets. An external feed was provided for an online streaming feed. This was a colourful ceremony and Allen Organs were pleased to be able to contribute to a suceessful event.

---

• June 2021 Alessandro Pittorino recently made use of an Allen Organ in presenting a Bach concert at the Grove Library. Organised by Cappuccino Concerts, the concert was aptly titled "Bach Amongst The Books". Alessandro made good use of the capabilities of the digital organ in creating a wide tonal separation by having the swell division on one side of the audience, and the great division on the other side of the audience. In a number of pieces, he used the different organ divisions to showcase the melody against the harmonies; convincingly alternating between sounds from different areas of the library. A wonderful concert presented by a master musician.
---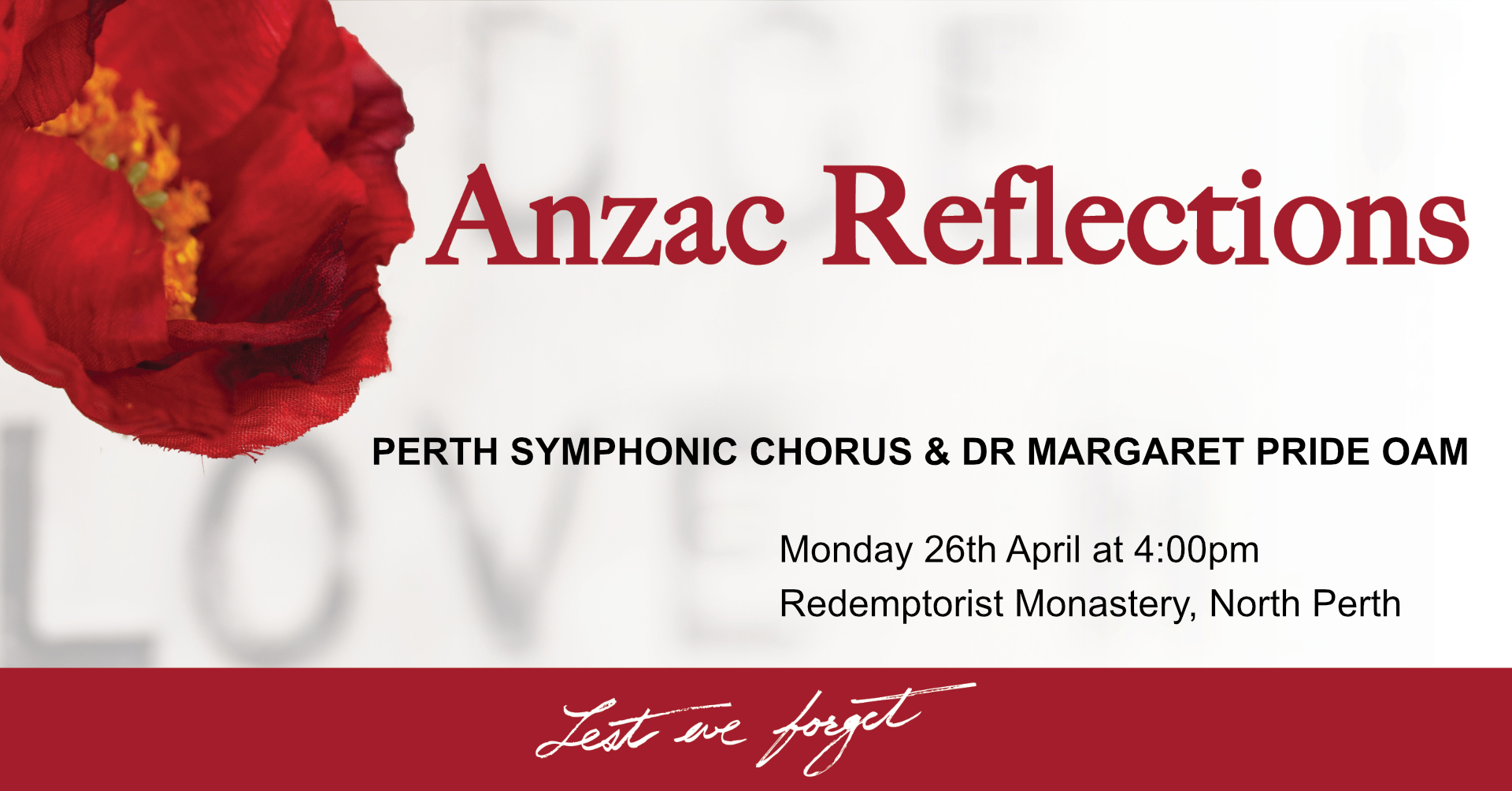 • April 2021 Allen Organs was pleased to be able to support the 2021 Anzac Reflections concert which was performed by the Perth Symphonic Chorus with the use of an Allen organ for the event. The concert was held in the Redemptorist Monastery in Northbridge and featured Dr Margaret Pride and the Perth Symphonic Chorus, with Alessandro Pittorino on the organ. (The concert was originally scheduled to occur on Anzac Day, but due to a snap Covid lockdown, actually occurred on 7 June.)
---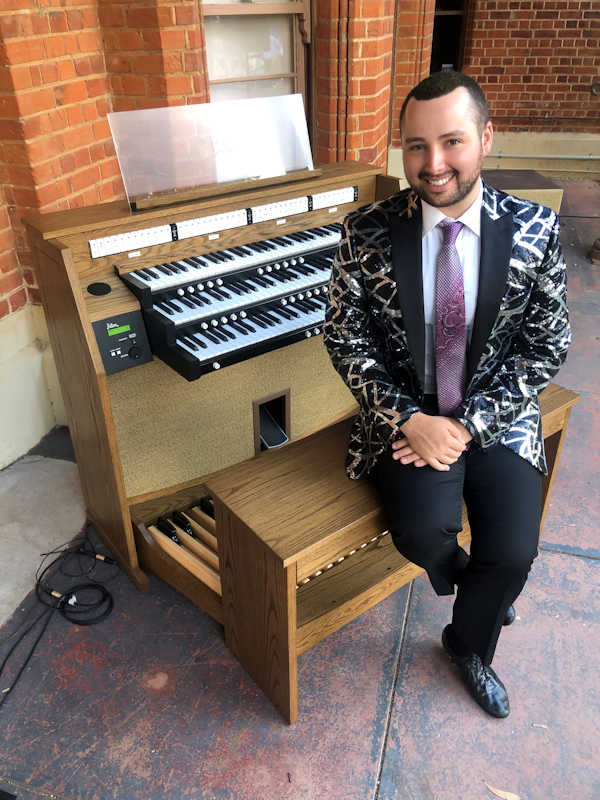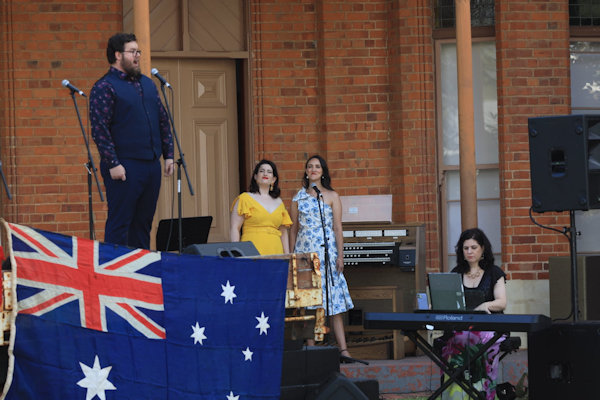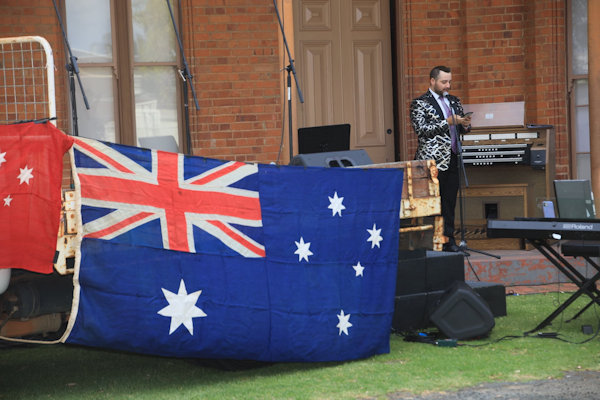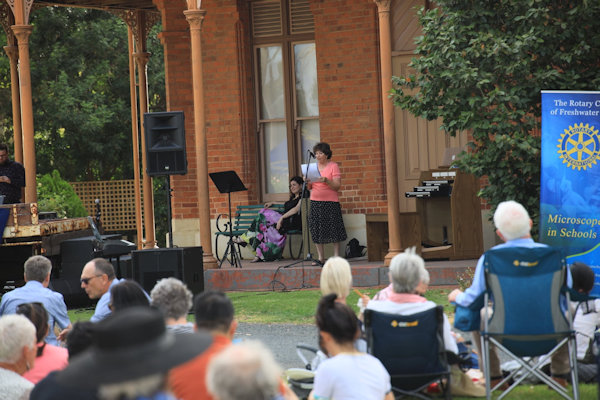 • January 2021 Allen Organs was pleased to be able to support the Rotary Club of Freshwater Bay's 2021 fund raising concert. Held at Woodbridge House on the afternoon of Australia Day, the concert raised about $7,000 for Rotary projects. It was a wonderful concert at twilight in the grounds of Woodbridge House with the majestic house as a backdrop and the Freeze Frame Opera Truck as the stage. Featuring amazing performers - Daniella Sicari, Caitlin Cassidy, Brett Peart, Rising Stars from our Rotary Family Beth Redwood and Olivia Ferguson, Wonderkinda organist extraordinaire Alessandro Pittorino and accompanist, the incredible Caroline Badnall.
---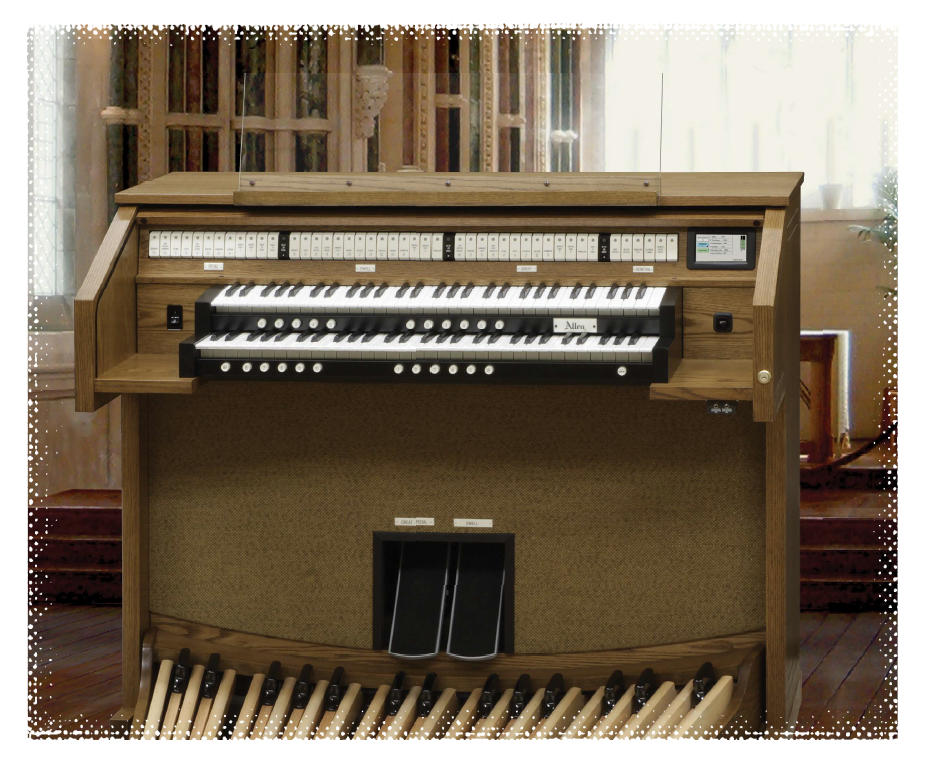 • December 2020 Just arrived in Perth is our newest organ for demonstration. A model so new, you couldn't find details of it on the Allen Organ website when it arrived! The GeniSys G100 is an organ with all the latest GeniSys technology and features, but in a more compact console. It has 34 speaking stops, GeniSys Voices, GeniSys Remote plus the GeniSys touchscreen for the ultimate in organ control and flexibility.
Visit our Studio Organs page for more details and drop us an email or give us a call to come and hear this exciting new model Allen Organ.
---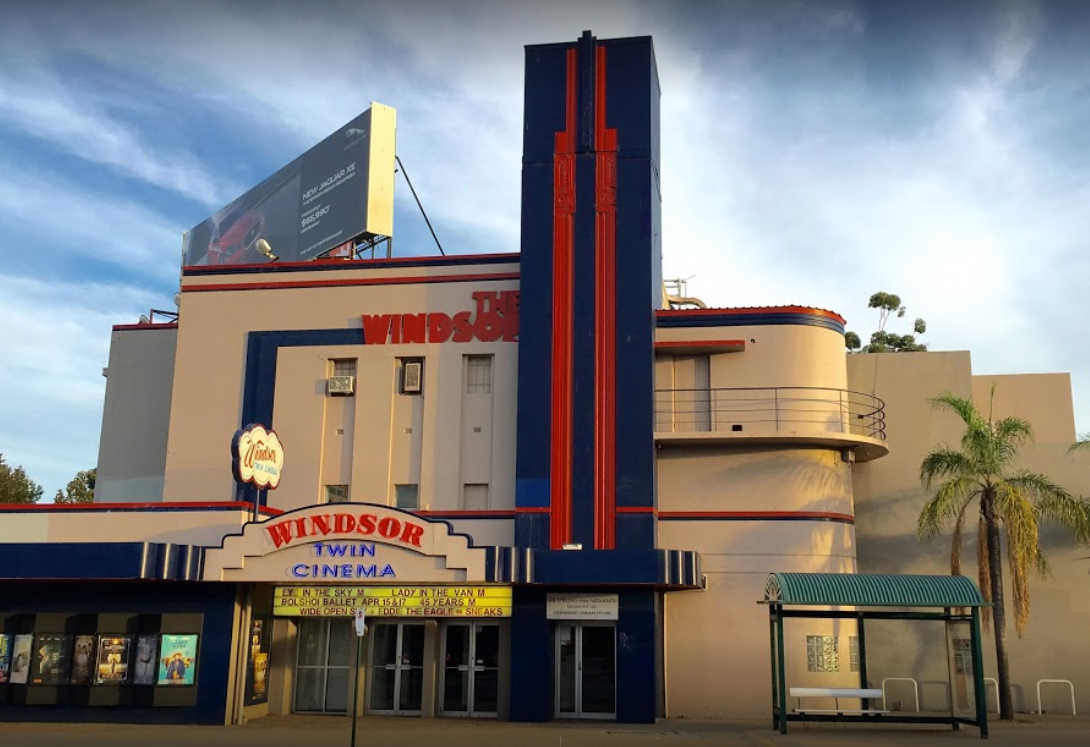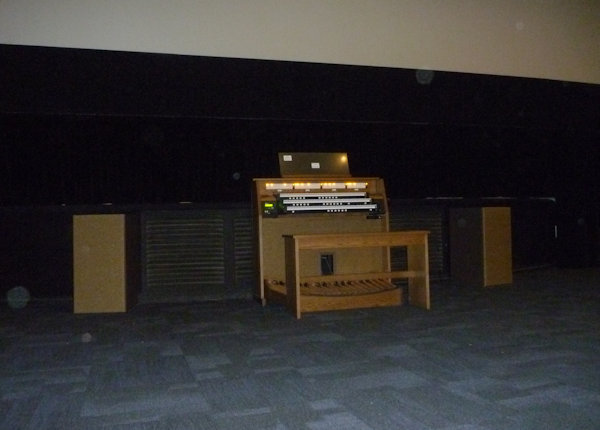 • November 2020 During the week, we delivered an Allen organ to the Windsor Theatre in Nedlands. Alessandro Pittorino was presenting live music on the organ at 1:00pm on Sundays, just before the Retro Sunday's Cosy Afternoon Classic movie.
Hailed as "Australia's wunderkind organist" by ABC TV, Alessandro Pittorino is a Masters graduate of The Juilliard School in New York where he studied with Grammy Award-winning organist Paul Jacobs.
Many people took the opportunity to enjoy a stunning musical experience before a relaxing Sunday afternoon movie.
---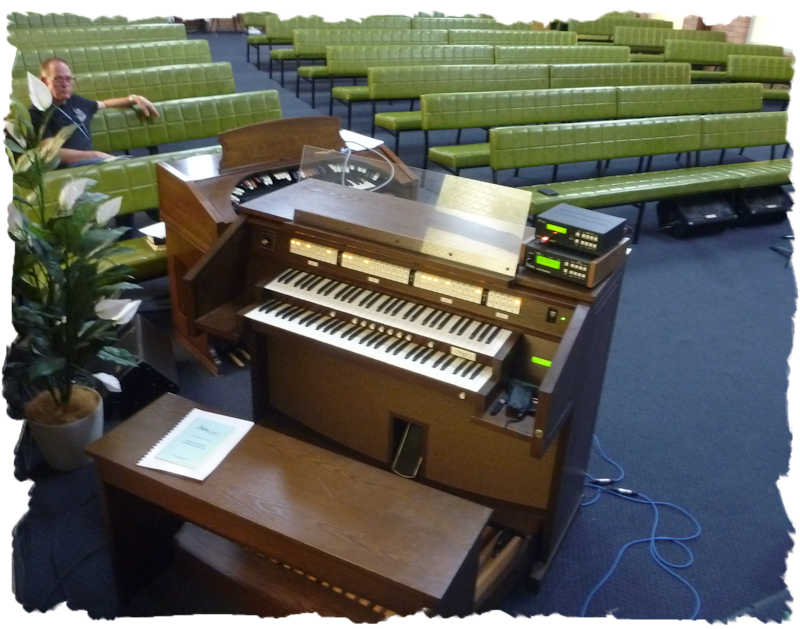 • April 2020 Just as the Coronavirus Pandemic was putting the state into turmoil, the Seventh Day Adventist Church in Maida Vale had a new organ installed. They purchased an Allen model L-4, a two manual instrument with 27 stops, 2 channel audio system and 7 capture action thumb pistons. It has three alternative classical voicing suites available (Classic Allen, French and Baroque) plus one theatre voicing suite. The organ is also fitted with a Smart Recorder and a MIDI Expander, providing additional organ voices and orchestral voices.
Click for the complete stoplist of this instrument.
---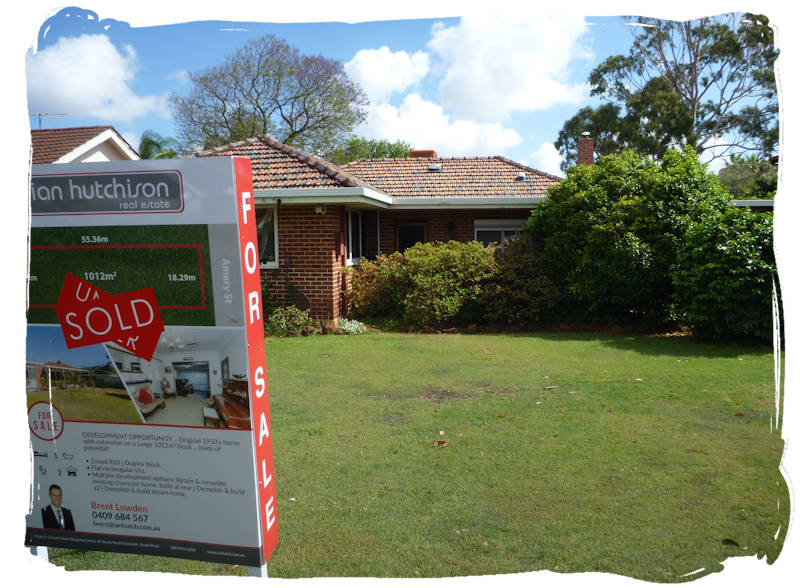 • December 2019 The end of an era!
Over the past forty years, countless people have visited our studio in Como seeking advice about digital organs. It is fair to say that Ron Raymond has built up a unique business selling classical organs in Western Australia. The marketplace has changed considerably since the 1970s when an organ was commonplace in a lounge room - and we are the only surviving company in Western Australia, specialising in both classical and theatre organs.
Over the past couple of years, we have transitioned management of the business from Ron to Rodney Raymond. The final stage in this transition has been the sale of the Como location. The location from which we have been based for the past forty years no longer belongs to us!
However, contact telephone numbers remain the same and we intend to continue to provide unmatched customer support to the Allen Organ owners in Western Australia, and to those who may be considering an Allen organ.
The reasons we exist: Incomparable Sound, Lasting Quality and Unparalleled Support.
---

• December 2019 The Australian Catholic Youth Festival was held in Perth in 2019 and concluded with a mass on Tuesday 10 December 2019 outdoors on the oval at Trinity College. The mass was attended by 5,500 people. Allen Organs (WA) were proud to supply the organ which was used to provide music during the mass. The organ used was our model L-124.
---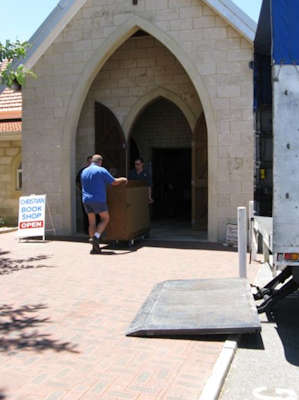 • November 2019 We have just been down to Christ's Church in Mandurah and relocated the organ console from the front of the sanctuary to the rear of the building. The organ is used regularly for services, but it was felt that it would be better with the console at the rear of the church rather than on the front stage. One of the advantages of an electronic instrument is the ability to alter the installation as the needs of the church change.
To the left is a photo of the organ as it was going into the church about ten years ago.
---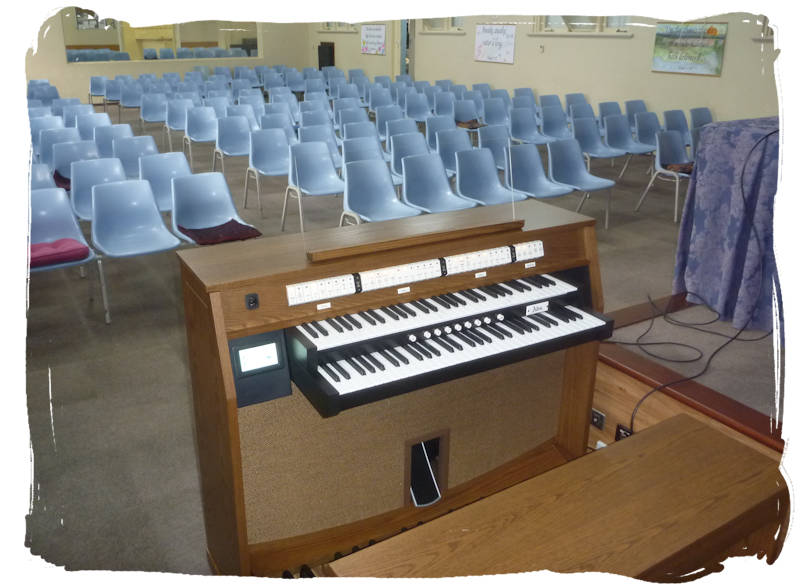 • August 2019 The second new organ installation to have occurred in August 2019 was at the Christadelphian Hall in Victoria Park. Having had a virtual organ for many years, they decided to purchase an instrument which would be more reliable and satisfy their musical needs into the future. The model chosen was the Allen Repertoire II - a two manual instrument with just two suites. The first suite is the Classical Allen which is based on traditional pipe organ sounds, formed into a well-regulated and balanced set of voices, each well complementing the other.
However the organ is dramatically transformed by selecting the alternative Orchestral suite. The Orchestral suite includes voices more suited to contemporary music including violin, strings and choir stops. The Gedackt stop transforms to a Tibia with a stronger tremulant and the solo reed stops change to an English Horn and a Clarinet.
Another feature of this model is the hymn player, which allows a non-musician to select a hymn from a list, choose the number of verses to be played, select whether an introduction is required, alter the key or tempo if necessary and then simply press a button to enable the hymn to play. And this operation can be performed from a smart phone, without having to be at the organ console. Organ playing of the future...
Click for more details of this instrument.
---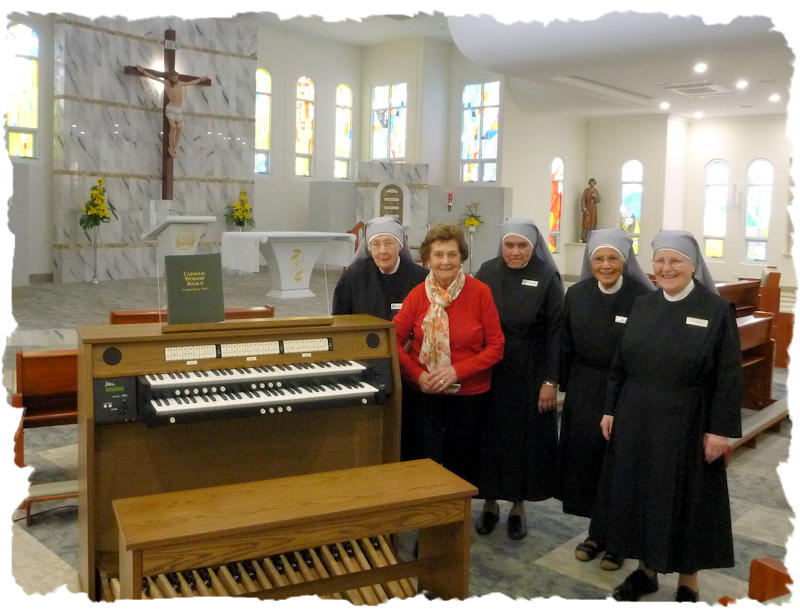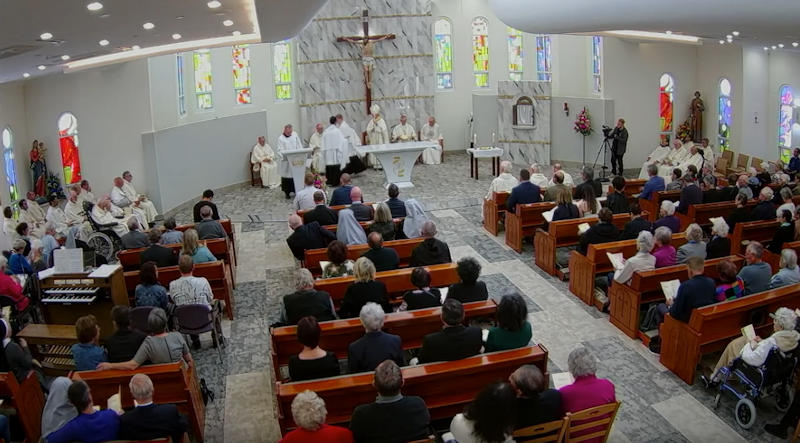 • August 2019 Since 1920, the Little Sisters of the Poor have been caring for the elderly and underprivileged in Perth. At their site at Glendalough, they currently care for about 60 residents. They have just completed a new building program at this location, including a beautiful new chapel. A new Allen organ has just been installed in the chapel - a Historique model I. This is a two manual instrument with 24 speaking stops, four voicing suites and a self-contained audio system.
Click for more details of this instrument.
---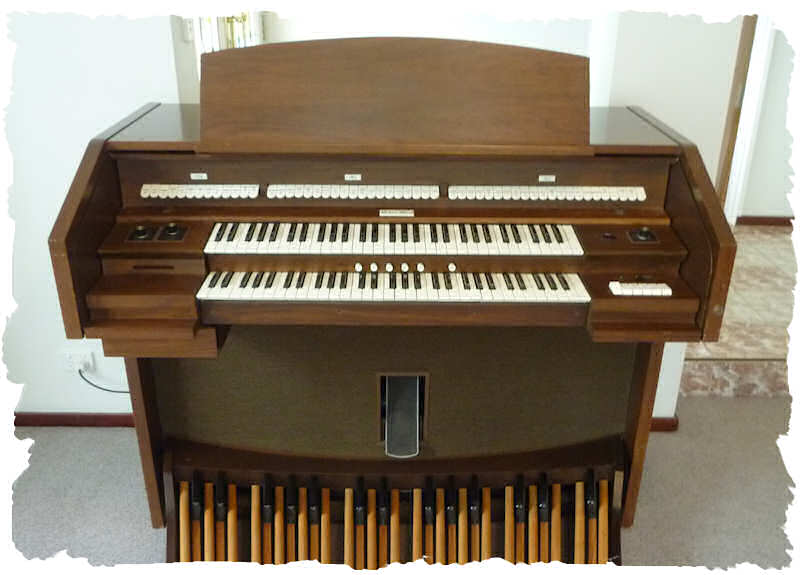 • August 2019 An old Allen to a new owner. This early model digital technology organ with 37 speaking stops and a total of 53 stops has just been installed in a private residence. It has five preset pistons, a 12 step transposer and a two channel audio system. The organ has quality Allen 61 note keyboards and a full AGO sized 32 note pedalboard. The organ has been purchased as a practice instrument for a student learning organ at Guildford Grammer school. With 61 note keyboards and an AGO sized pedalboard, this instrument is ideally suited to this role.
Click for the complete stoplist of this instrument.
---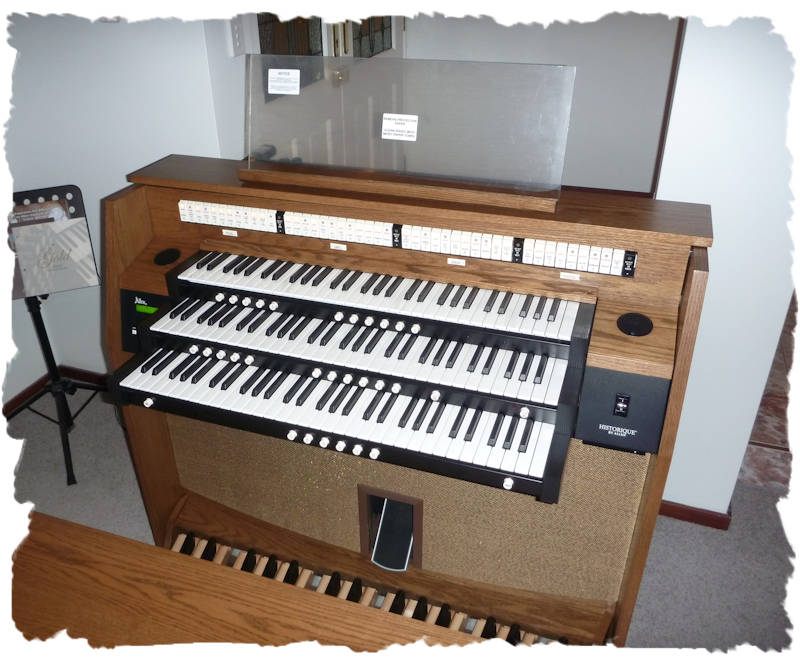 • May 2019: A new Allen has arrived... A new three manual Historique IIIa has been delivered, and is now sitting in our showroom, ready for any who want to come and have a play. A three manual instrument, with a self contained audio system. It has 34 speaking stops, with six classical voicing suites (Classic Allen, English, Cavaille-Coll, Schlicker, Arp Schnitger, Aeolian-Skinner) and three theatre voicing suites available (Wutlitzer, Morton and Barton).
Click for the complete stoplist of this instrument.
Email us or telephone if you would like to hear the instrument.

---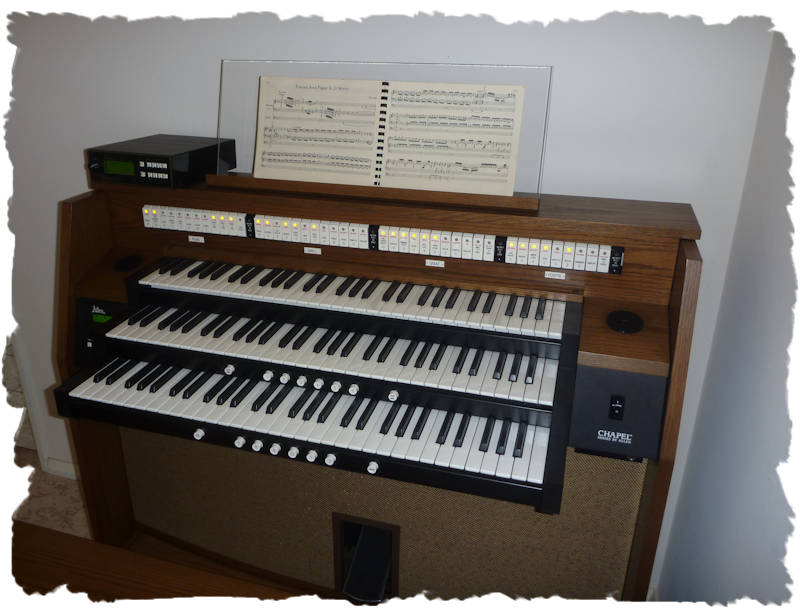 • December 2018: Another Allen installation occurred just before Christmas 2018, when an Allen model Historique III was sold and installed in a private home in Perth.
This installation is the smallest three manual instrument that is currently manufactured by Allen, but it has also been fitted with an Allen Expander to provide an additional selection of organ and orchestral voices. It has 34 speaking stops, with six alternative classical voicing suites available (Classic Allen, English, Cavaille-Coll, Schlicker, Arp Schnitger, Aeolian-Skinner) and three theatre voicing suites available (Wutlitzer, Morton and Barton). The organ has an internal speaker system only.
At first glance a three manual organ seems far more complex and intimidating than a two manual instrument. In fact, the opposite is really the truth. Three keyboards allows three contrasting tonal registrations to be set up at any one time, giving 50% more versatility over a two manual organ. It is far easier to move the hands to a different manual to quickly change registration, rather than having to alter stop settings on the fly.
There are also two smaller Historique models in the range, which are likewise designed for home installations. The Historique I, a 24 stop two manual organ with four voicing suites and the Historique II, a 28 stop two manual organ with nine voicing suites.
In Western Australia we have now sold nine Allen organs with three manuals. It is an interesting fact that of these 9 three manual organs, eight of those have been for installations into private homes, albeit that two have since been relocated into churches.
Click for the complete stoplist of this instrument.
---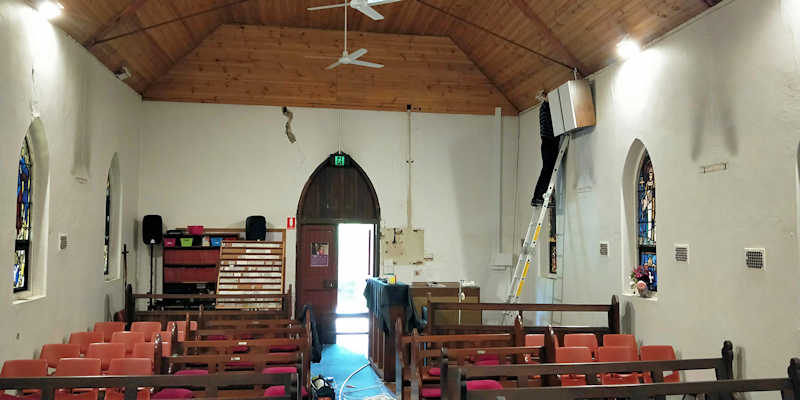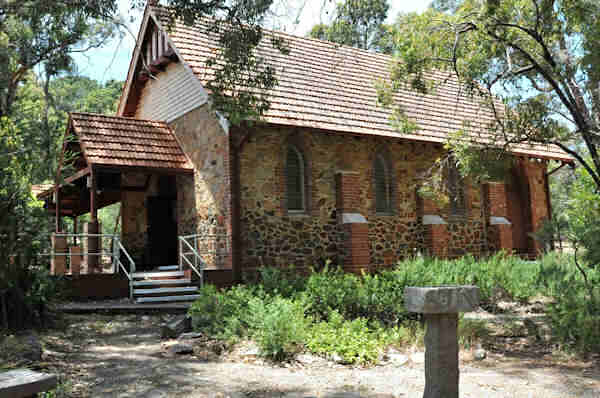 • November 2018: Back in 2015, the Anglican Church in Darlington purchased and installed an Allen Protege model L5 organ - and in November 2018 they upgraded the installation with the addition of two new HR100 speaker enclosures. Speaking into the ceiling area of the sanctuary, the new speaker enclosures fill the building with sound, in contrast to the previous temporary installation, which blasted sound around at floor level. The new speaker installation dramatically improves the sound of the instrument, which in turn means an enhanced worship experience for those attending this church.
---
Allen Organs has produced some interesting videos which can now be viewed on YouTube.
Click here to view Allen videos on YouTube.
---